62950 4-pc Bedroom Set "Outland Lite" Full Size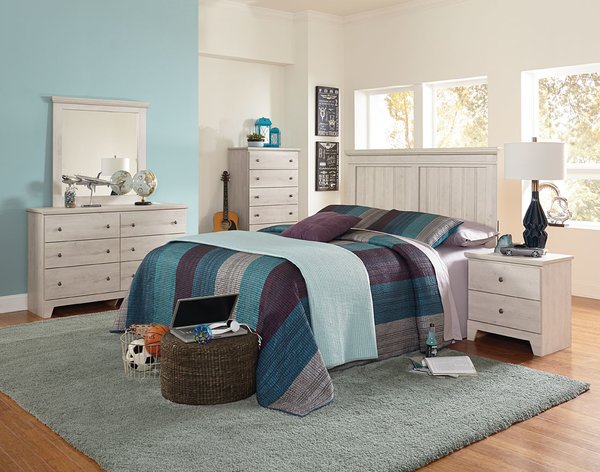 62950 4-pc Bedroom Set "Outland Lite" Full Size
4-Pc Full Size Package "Outland Collection"
Outland has a versatile go anywhere look, with its clean lines and simple designs and comes in a weathered grey pine color finish, This group works well for all room sizes.

Package Price Induces: Full Size Headboard, Metal Bed Frame, Dresser and Mirror.
Optional Pieces: Chest and Nightstands.
Reviews