59500 4-pc Bedroom Set "Florence Collection" Full Size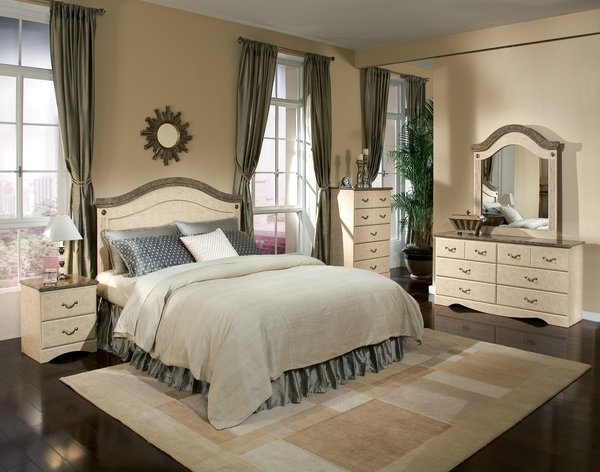 59500 4-pc Bedroom Set "Florence Collection" Full Size
4-Pc Full Size Package "Florence Collection"
Florence bedroom features classic design details and a mix of faux stone and faux jura granite finishes. This brings too mind the beautiful architecture of Old World Italty.
Package Price Induces: Full Size Headboard, Metal Bed Frame, Dresser and Mirror.
Optional Pieces: Chest and Nightstands.
Reviews