6400 4-pc Bedroom Set "Seville Collection" Queen Size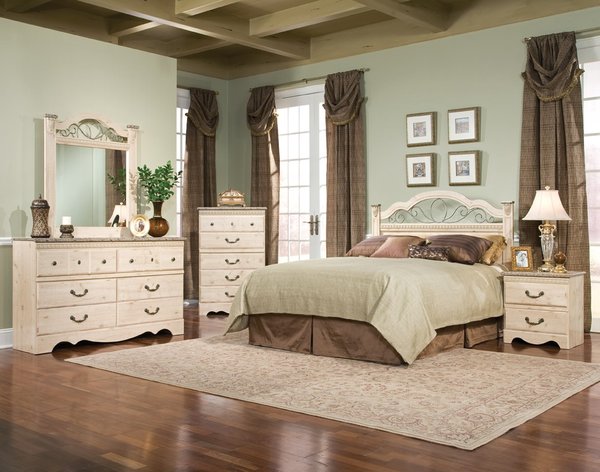 6400 4-pc Bedroom Set "Seville Collection" Queen Size
4-Pc Queen Size Package "Seville Collection"
European design elements borrowed from the grand villas of Italy paired with a beautifully with a worn white wash finish and faux marble tops, giving the Seville Collection it's rich Old World ambiance.
Package Price Induces: Queen Size Headboard, Metal Bed Frame, Dresser and Mirror.
Optional Pieces: Chest and Nightstands.
Reviews