0300 DOLL HOUSE Twin Loft Staircase Bed (4-Drawer Chest Included!)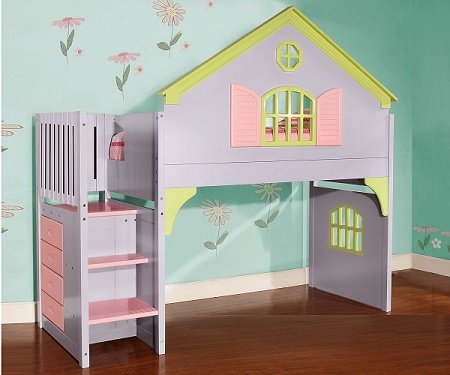 0300 DOLL HOUSE Twin Loft Staircase Bed (4-Drawer Chest Included!)
#DWF-0300 Staircase Twin Loft & 4-Drawer Chest Included!
This DOLL HOUSE Twin Loft Staircase Bunk Bed comes with 4-Drawer Chest
Built to last this handsome Dollhouse Twin Loft Collection is a great space saver by creating the loft above and a unique play area below. Finished in a purple and pink it is perfect for your little princess!
You can add the optional matching Pink 4-Drawer Chest for $225.99
Reviews